Changing direction once established is not easy, but it can be rewarding. I recently read the essay on KevinMD from a physician who shifted gears to her own business after some discouraging experiences in "the system." During her residency, her attending physician asked her what her purpose was in becoming a physician. To her credit, she said that her goals were to feel professionally fulfilled by taking great care of her patients and to support her family in the process. "No, your purpose is to make money!" The attending physician was obviously jaded by the system by that point, and the author of the essay went on to describe the squeeze of the demands of the medical-industrial complex. She summoned her strength and drive to start her own lactation counseling practice for new mothers, carving out her own profile within medicine to deliver a unique service to her patients. Her final message was that it's not too late to change gears professionally.
What impressed me about her transition was that her intelligence, talent and determination—characteristics that took her successfully through her rigorous medical training—could be applied to an entirely new dimension in her career. Today, nearly every physician involved in clinical medicine has felt to some degree the crush of the system in terms of reimbursement, of demands on time for clerical duties, of a sense of powerlessness. Too often, the patient-physician relationship has been squandered for the benefit of Big Medicine(3). The story of your professional life doesn't have to end that way.
For a physician friend of mine, deep in debt from student loans, the change of specialty was a financial necessity. After a couple of years in family practice, he applied to a radiology residency program and was accepted. A radiologist position would prove to be more lucrative within the current healthcare system, and he could retire his student loans much sooner while raising his family. He did not regret his early family practice years or his connection to his patients. Although in his new role, he now performed imaging studies to look for gastric ulcers, arterial plaques, and colon tumors, he continued to engage his patients. He did not sacrifice his humanity for his role as a physician—helping patients get through a rough patch. His new function as a specialist was not only fulfilling but also a smart career move on his part, under his particular circumstances.
As I approached retirement from medical practice, I had an epiphany to take up writing and attended the Harvard CME course on Writing, Publishing, and Social Media for Healthcare Professionals. I met some extraordinary people working in the healthcare universe who wanted to share their insights. Through my writing as an advocate for patients and physicians on popular social media platforms, I landed a new job. I was recruited by the CEO of a healthcare startup to become the Director of Digital Health Communications. Sharing my experiences as a physician and helping tell the stories of the many professionals with whom I collaborate, I feel a new sense of pride in the work that I do. I am no longer personally delivering medical care, but I know what physicians go through. I intend to make their insights known to a broader audience than might be heard in grand rounds at a hospital. That is my new mission, communicating the connection between patients and physicians, a relationship that requires trust above all else.
It's never too late.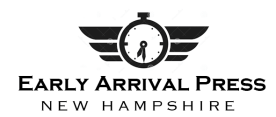 https://www.kevinmd.com/blog/2021/02/its-never-too-late-for-physicians-to-change-directions-and-land-new-jobs.html
https://www.kevinmd.com/blog/2021/02/how-this-physician-escaped-the-system.html
George E. Big Medicine: The Cost of Corporate Control and How Doctors and Patients Working Together Can Rebuild a Better System. Alethos Press, 2015.