About Dr. Pender
Meet Paul Pender, MD
Dr. Paul Pender is an honors graduate of Harvard College and of the University of Michigan Medical Center in Ophthalmology and Neurology. He attended a neurology rotation at The National Hospital for Neurology and Neurosurgery, Queen Square, London, UK. There, he presented a paper on ophthalmic manifestations of giant cell arteritis. Dr. Pender completed his internship at Mercy Catholic Medical Center in Philadelphia and his residency in ophthalmology at the world-renowned Wills Eye Hospital in Philadelphia before moving to New Hampshire. He is a founding partner of NH Eye Associates, an ophthalmic group practice with offices in Manchester and Londonderry, NH. He founded the NH Eye Surgicenter in Bedford, NH, the first state-licensed and Medicare-certified Ambulatory Surgery Center in New Hampshire and served as its Medical Director. At the national level, he instructed ophthalmologists on laser vision correction and how to create, manage, and market ambulatory surgery centers.
Recent honors include a lecture series in his name by the New England Ophthalmological Society and the Secretariat Award from the American Academy of Ophthalmology for his work on webinars for clinicians.
Dr. Pender blogs regularly on timely medical issues. He is available for Zoom presentations, podcast interviews, and any conversation about America's healthcare system. He serves as an advisor to Vxtra Health, a company committed to collaborating with physicians to earn trust and manage healthcare costs.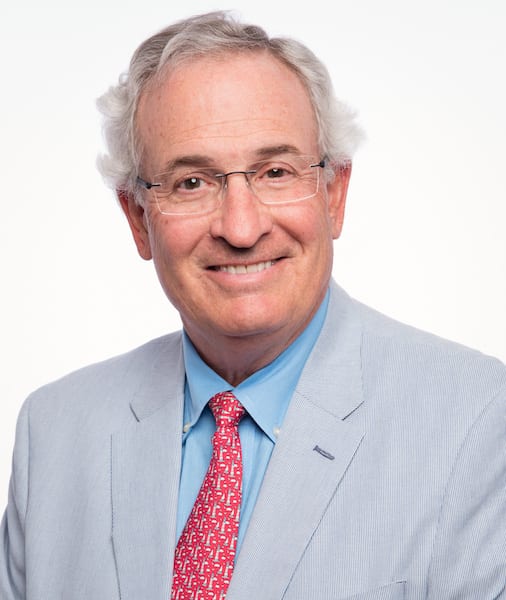 A Word From Dr. Pender
"My new book is dedicated to my patients, who have placed their trust in me for their medical and surgical eye care and have inspired me in so many ways."
Paul Pender, MD