About
Meet Paul Pender, MD
As founder and director of the first state-licensed and Medicare-certified ambulatory surgery center in New Hampshire, Dr. Paul Pender is a retired ophthalmologist with decades of medical and surgical experience. At the national level, Paul provided instruction for laser vision correction to professional ophthalmologists. On a personal level, he worked intimately with patients to recover and restore their vision in his Manchester, NH ophthalmic group practice. If you want to learn more about ophthalmology, there's no greater resource than Paul Pender.
Paul's devotion to the study and refinement of eye surgery and ophthalmology is a passion and he believes in life-long learning. Despite retirement, Paul continues to moderate educational presentations for the American Academy of Ophthalmology. He also shares informational articles and other eye care resources in his blog and is currently developing literature to chronicle his experiences as an early pioneer of modern eye surgery and ophthalmology. Paul is available as an educational resource and keynote speaker. He looks forward to his continuing service in the field of medical eye care.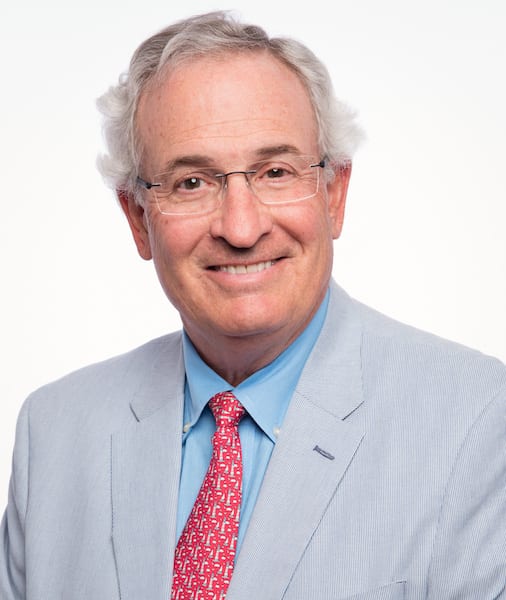 Paul's History
Dr. Paul Pender is a founding partner of NH Eye Associates, an ophthalmic group practice with offices in Manchester and Londonderry, NH. He founded the NH Eye Surgicenter in Bedford, NH, the first state-licensed and Medicare-certified Ambulatory Surgery Center in New Hampshire and served as its Medical Director. At the national level, he instructed ophthalmologists on laser vision correction and how to create, manage, and market ambulatory surgery centers.
An honors graduate of Harvard College and of the University of Michigan Medical Center in Ophthalmology and Neurology, he attended a neurology rotation at The National Hospital for Neurology and Neurosurgery, Queen Square, London, UK. There, he presented a paper on ophthalmic manifestations of giant cell arteritis. Dr. Pender completed his internship at Mercy Catholic Medical Center in Philadelphia and his residency in ophthalmology at Wills Eye Hospital in Philadelphia before moving to New Hampshire.
An early proponent of refractive surgery, Dr. Pender served as New Hampshire's Principal Investigator for FDA Clinical Trials sponsored by VISX for excimer laser treatment of hyperopia, myopia, and myopic astigmatism. His resume includes 40 presentations and publications, a book chapter in The Excimer Manual, reviewer for the Journal of Cataract and Refractive Surgery, Editorial Advisory Board member for Review of Ophthalmology, teaching responsibilities and served as a Trustee for Catholic Medical Center in Manchester, NH. He was the first ophthalmologist in New England to use an eye-tracking device for LASIK, and the first to moderate an online webinar for ophthalmologists hosted by the American Academy of Ophthalmology (AAO). He received the Secretariat Award from the AAO for his work in online clinical education for ophthalmologists and for residents-in-training.
A Word From Dr. Pender
"I believe that my career has spanned some of the most innovative developments in ophthalmology. I am proud to have played some part in those developments. I thank those mentors and peers who inspire me to offer the best services I can deliver to my patients. I am grateful to the supporting staff members who help to make the experiences of my patients so positive."
Paul Pender, MD